Accident Reconstruction

---
As a Certified Accident Reconstructionist, one of my responsabilities in the traffic bureau is to investigate serious injury / fatal traffic accidents. Below, I have listed some various resources that I have found to aid me. I hope they may be of help to you. I also have included a forum. Please feel free to post any messages on the forum that you think may be of use to accident investigators or reconstructionists.
If you have any questions / comments, please feel free to e-mail me
---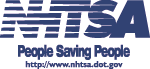 This Accident Reconstruction WebRing Site is owned by Russell Brown.

[ To Next Site | To Previous Site | Random Site | Skip Next Site | List Next 5 Sites ]

Like to Join the Accident Reconstruction Ring? Get the information here!

Back to Homepage.